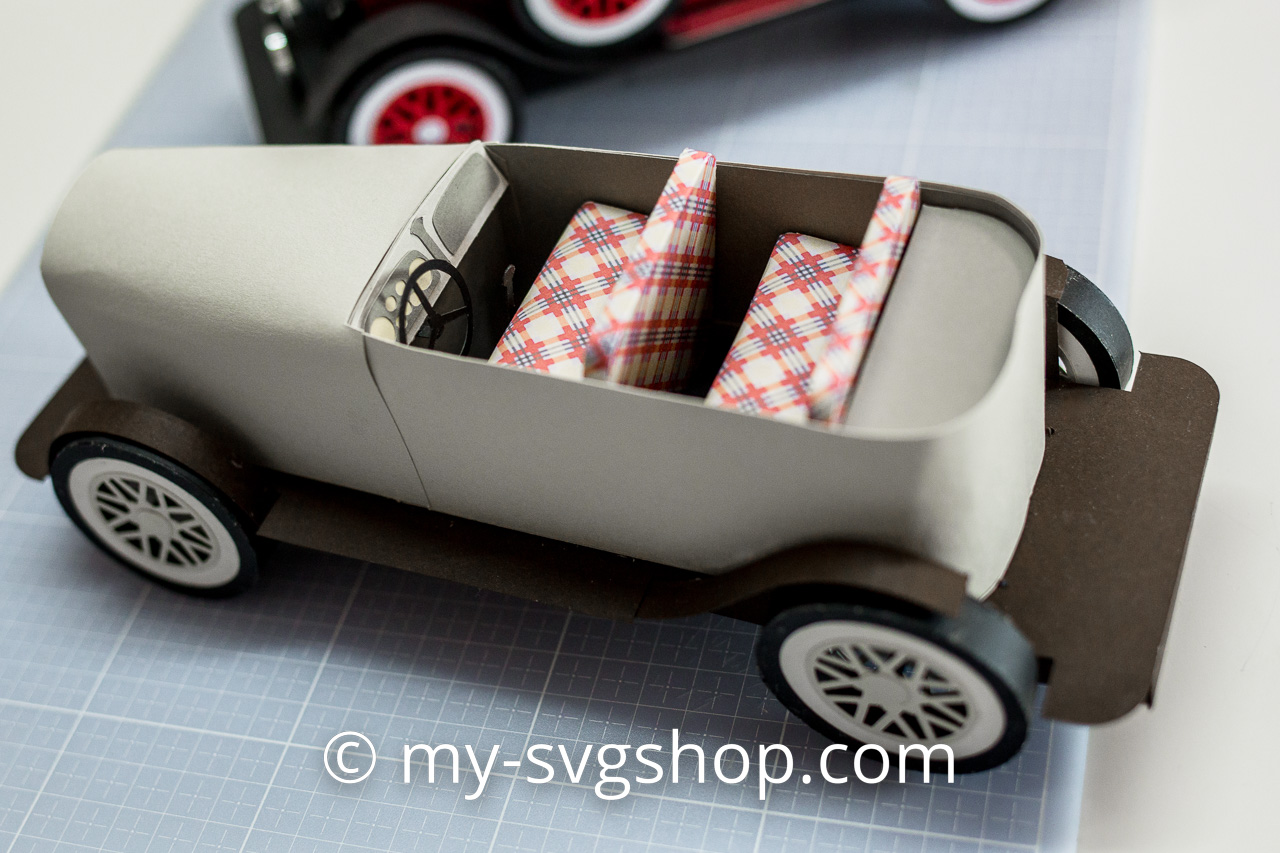 Today you will learn more details about the production of the interior of the classic car.
This time I made the seats with printed design paper (with a checkered pattern).
You can print out the design paper with your own printer and it is available in our second shop mediendesign-moser.at.
First the parts of the dashboard are glued together.
Then details such as pedals and gears are attached to the base plate.
After the seats have been manufactured, they are also attached to the passenger cabin.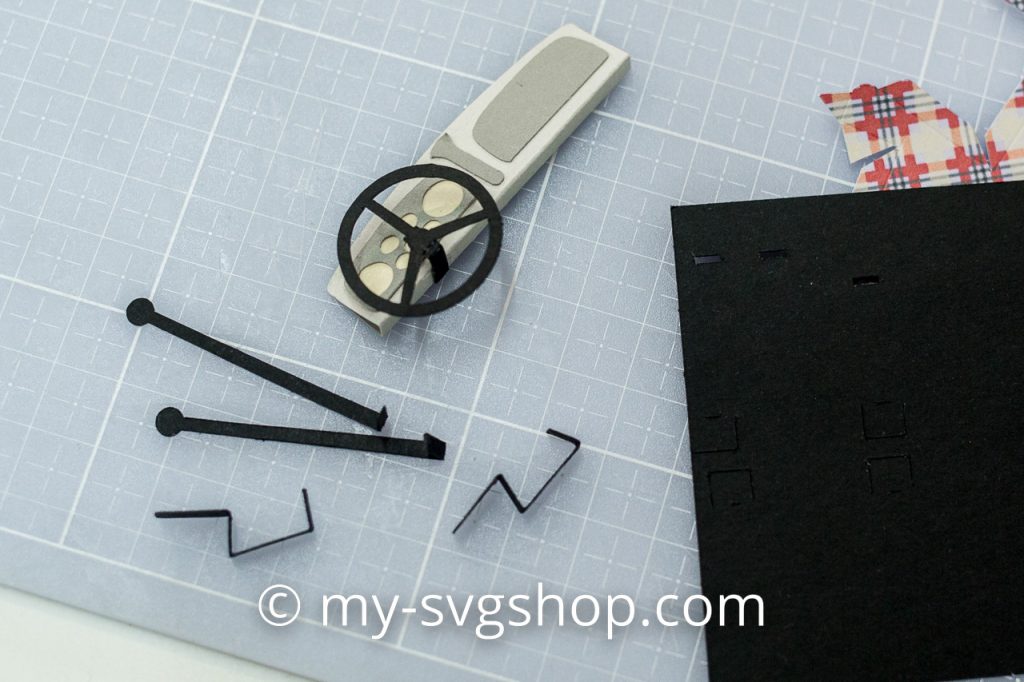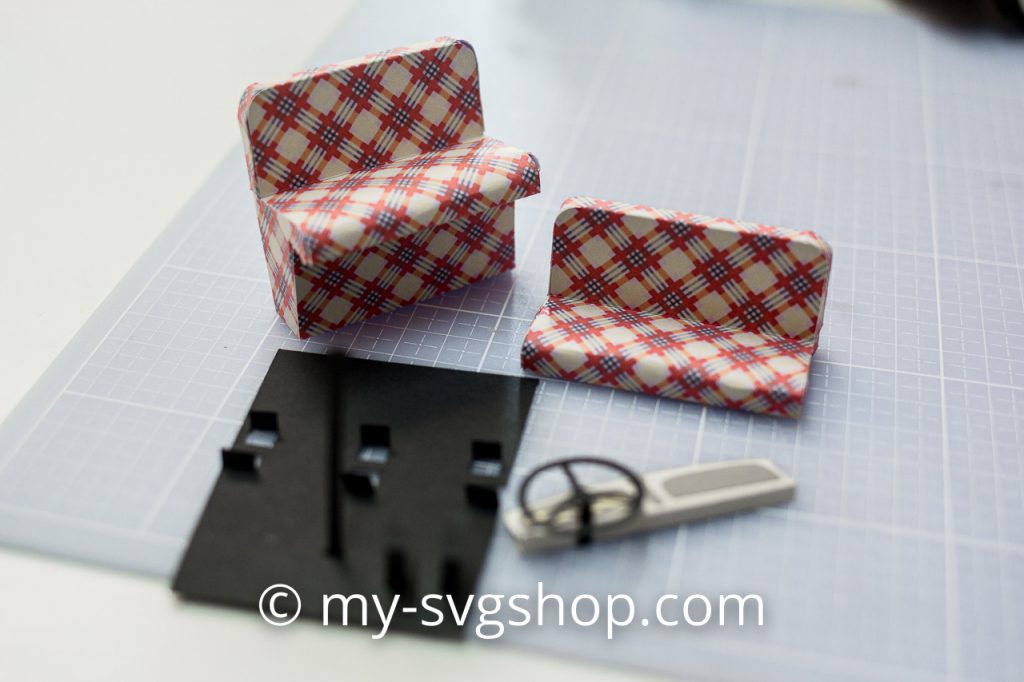 Tomorrow it will continue – as promised, the SVG file set for this classic car will be available in this shop.
I'll also show you how to make the hood and roof of this car.
Sequel follows ….