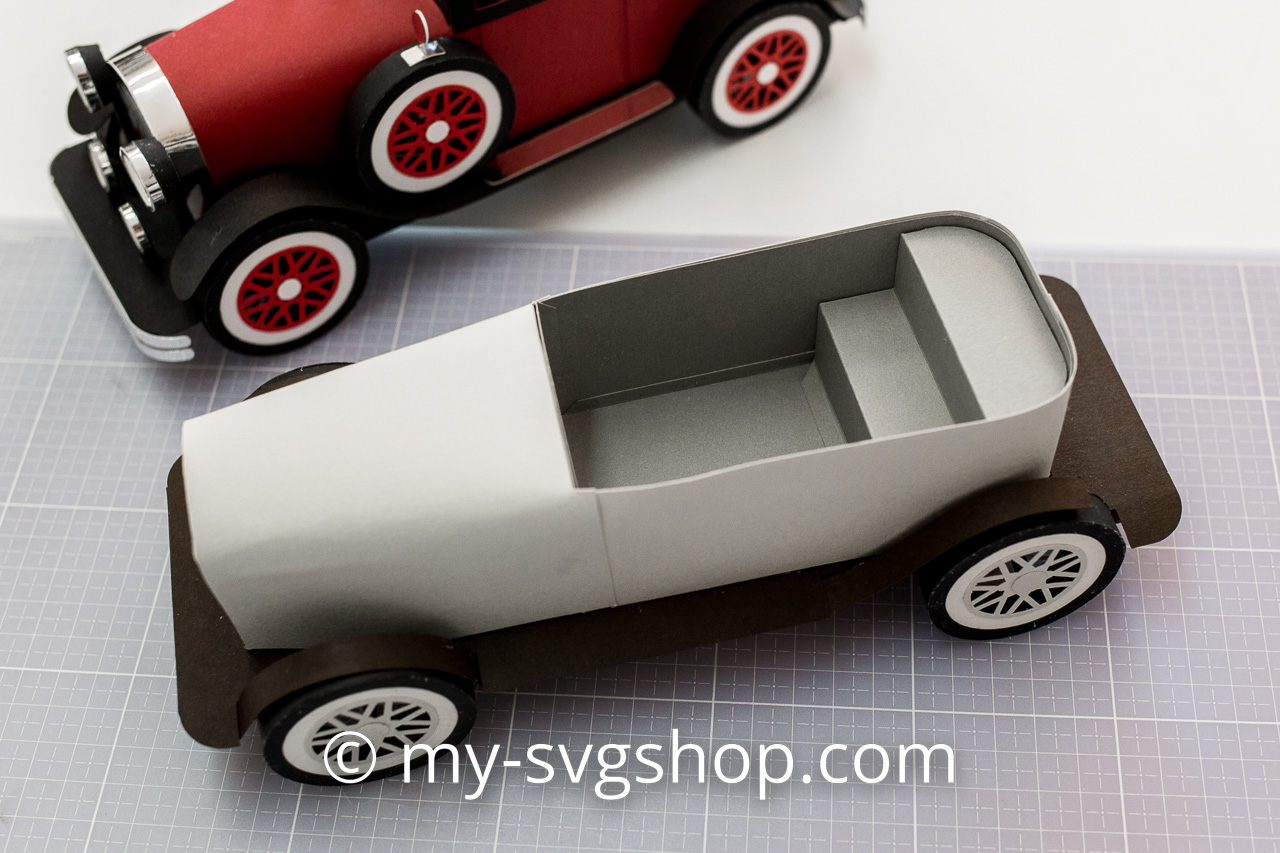 Today continues with the production of the vehicle body.
For the vehicle construction, a few parts have to be provided with reinforcements. This makes it much easier to glue different parts later. In addition, the reinforcements help to ensure that the vehicle has the right shape.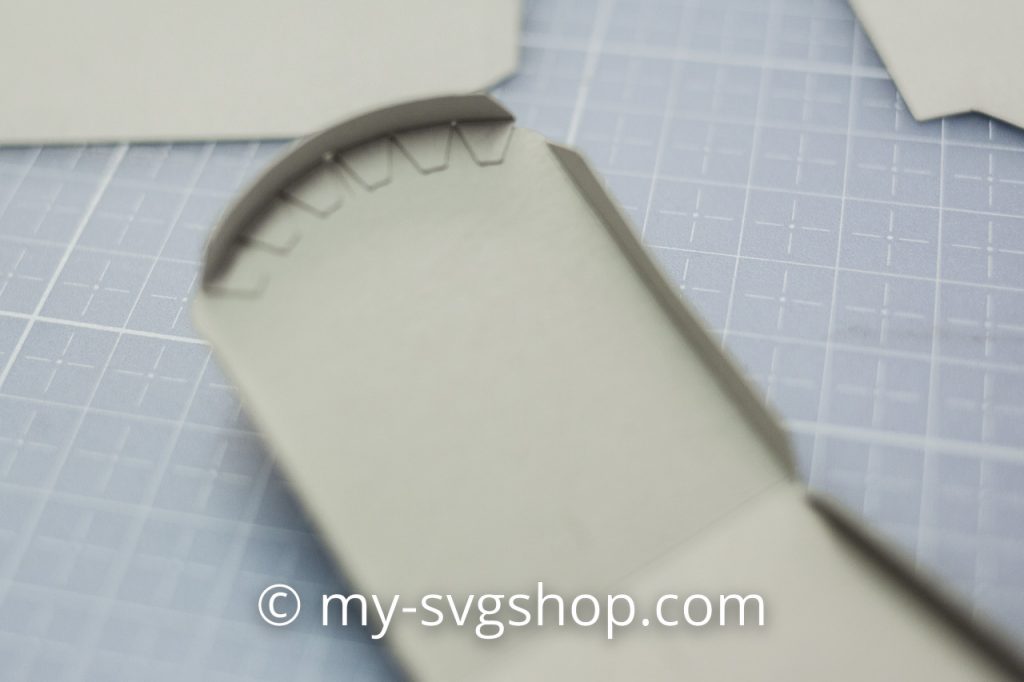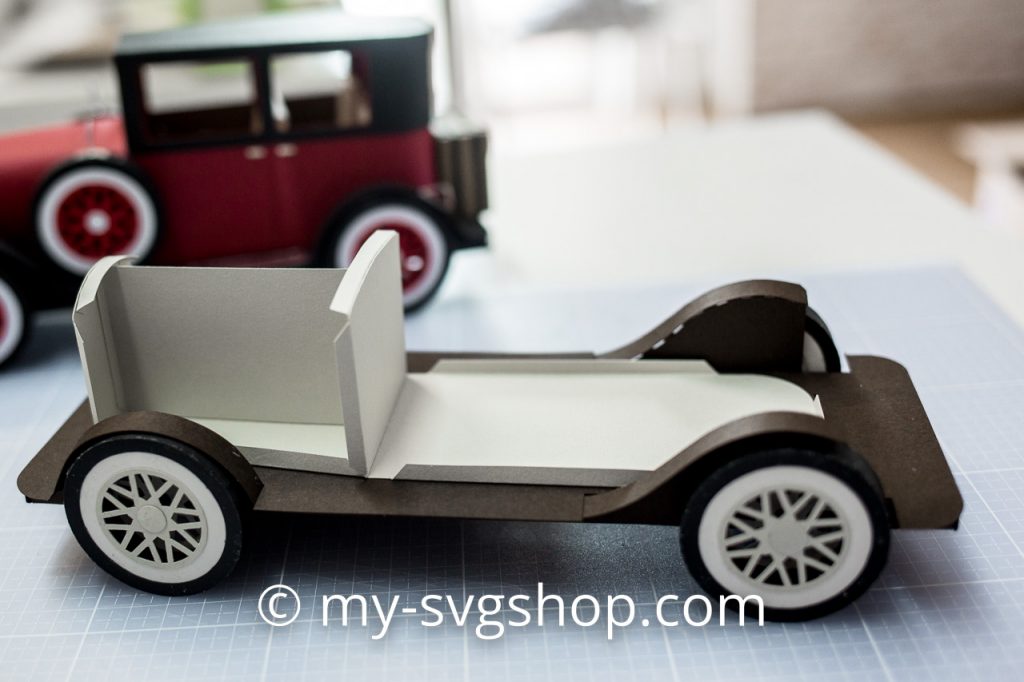 The hardest part is definitely when you wrap the engine part and the vehicle cabin. Even if you work very carefully, it can happen that you get unwanted creases in the paper.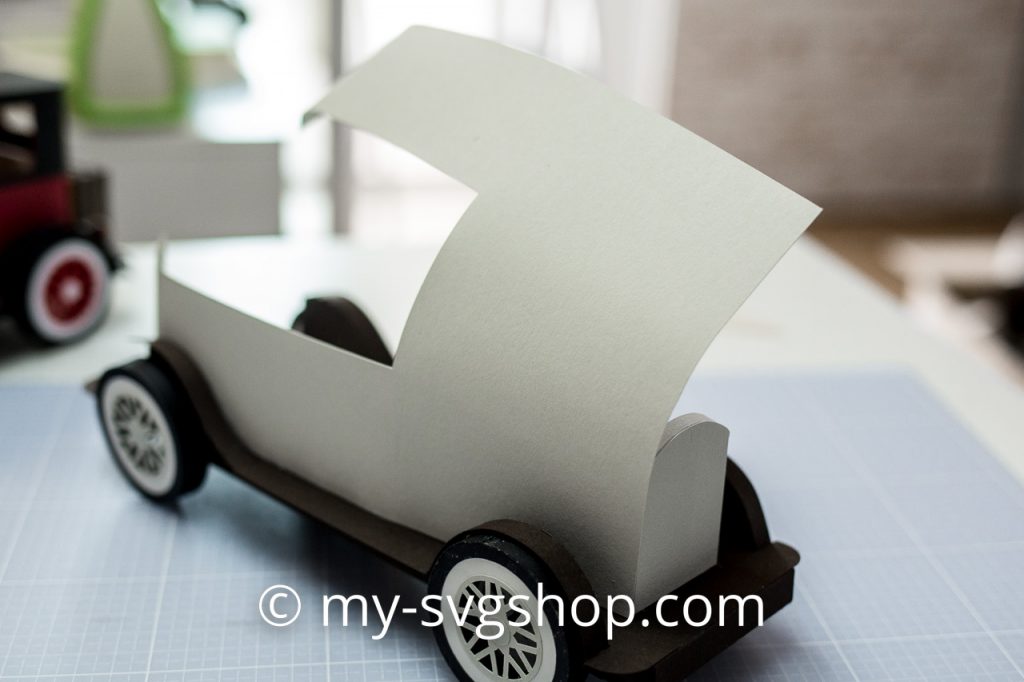 To make it a little easier to glue the sheathing and to conceal any kinks, I have added the following two auxiliary parts to the SVG file set: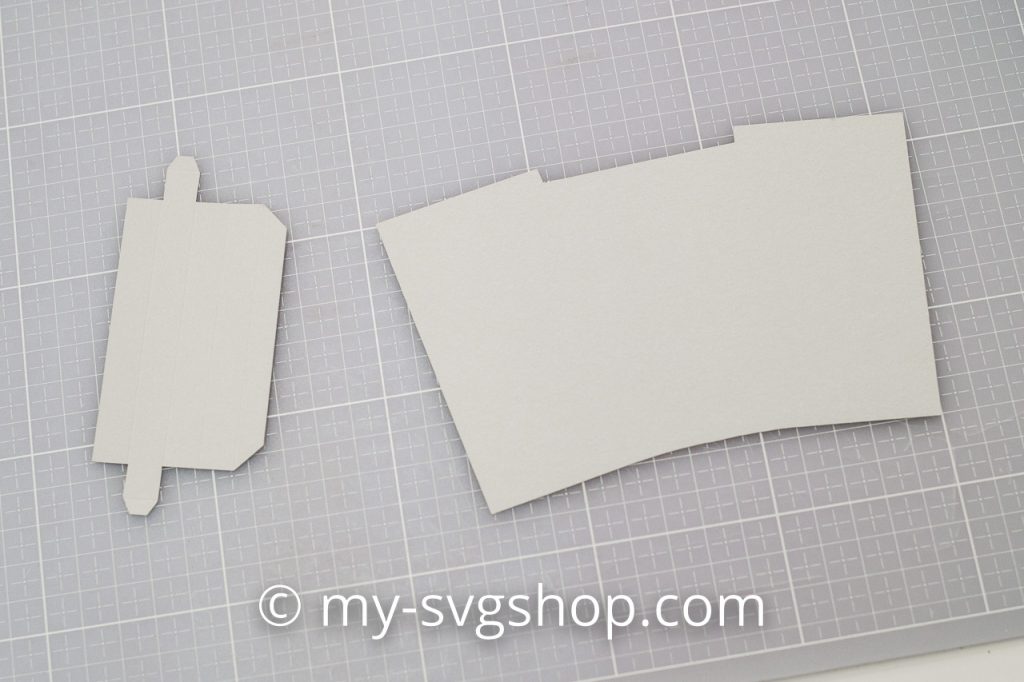 The elongated cuboid can be glued into the engine area. This gives a little more resistance when gluing the sheathing.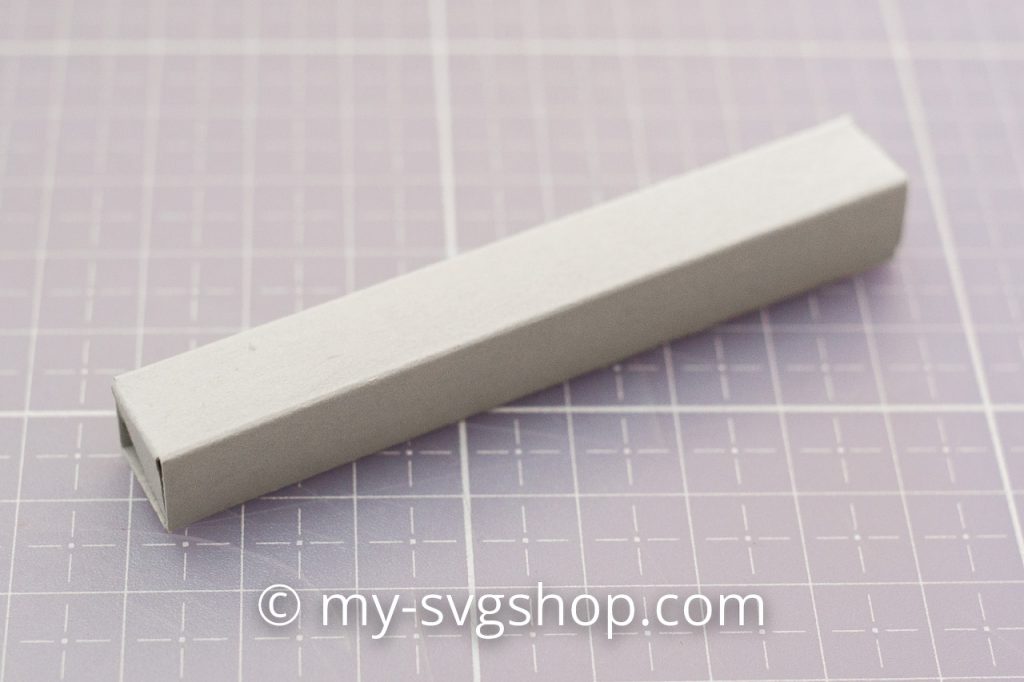 With the second sheathing part you can then smooth the bonnet a bit.
In the next step, the vehicle cabin is then manufactured, which is then glued into the casing.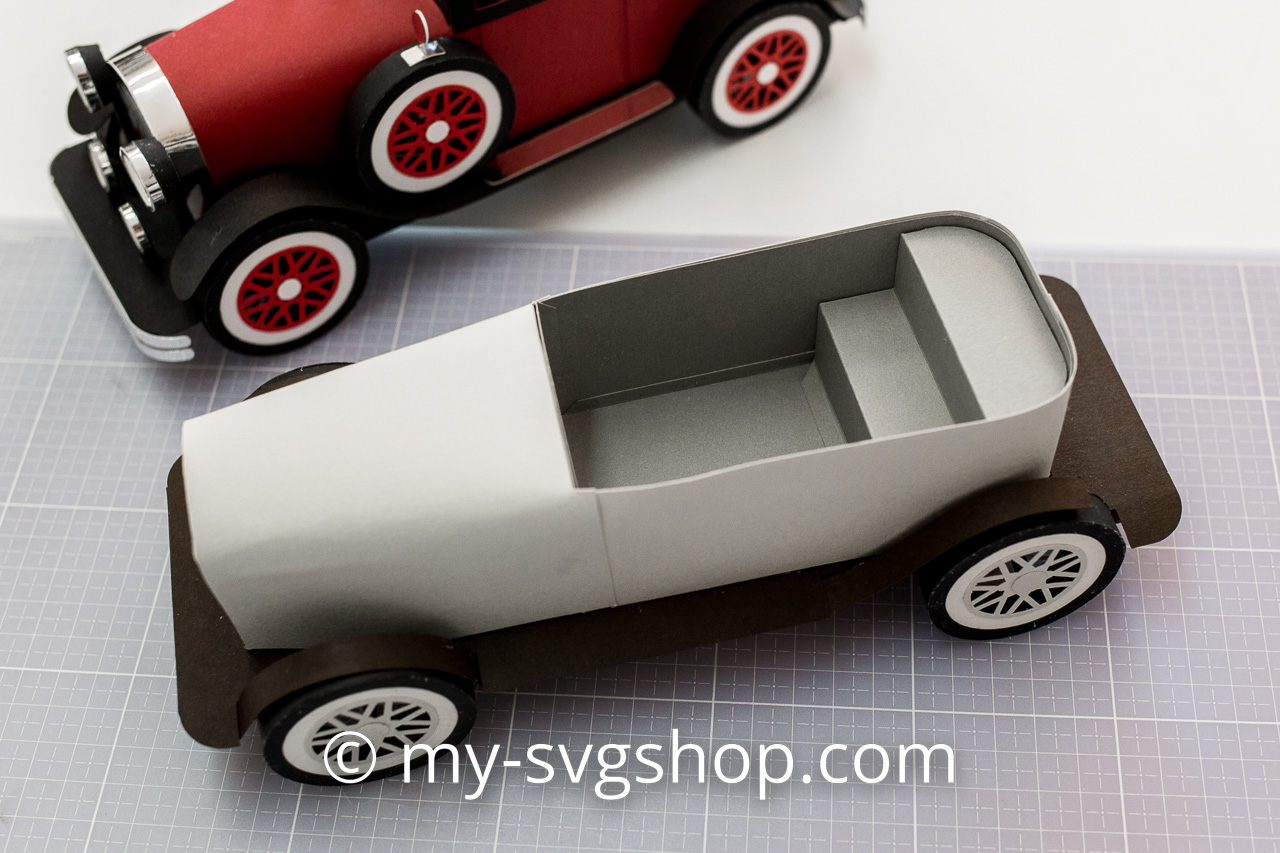 The next blog post will follow shortly – with the detailed design of the vehicle interior.
To be continued ….