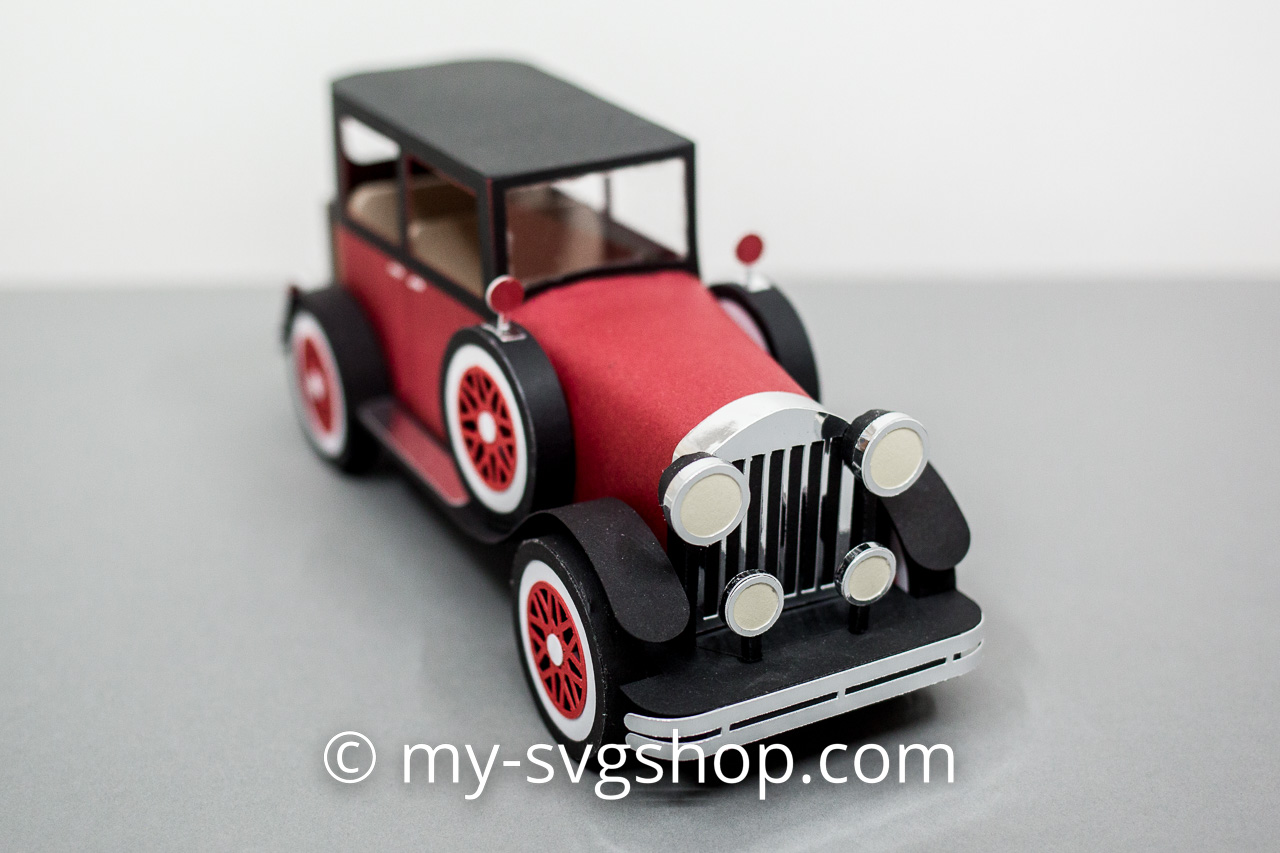 On August 19, 2022 a really great new cutting file is coming to our shop! This is a cutting template for a large and very detailed classic car!
In the meantime until 19.8. I will also publish some making-of blog posts so that you can follow how such a classic car is gradually being created.
The size of the finished vehicle is as follows: length 26 cm, width 9 cm and a height of 11.5 cm.
The cutting parts can be cut with A4 paper. If you have a very large cutting mat (12×24″) and very large paper, then you could – if you like – also cut the classic car about a third larger!
Below are the first making-of photos – the base plate and the wheels are created